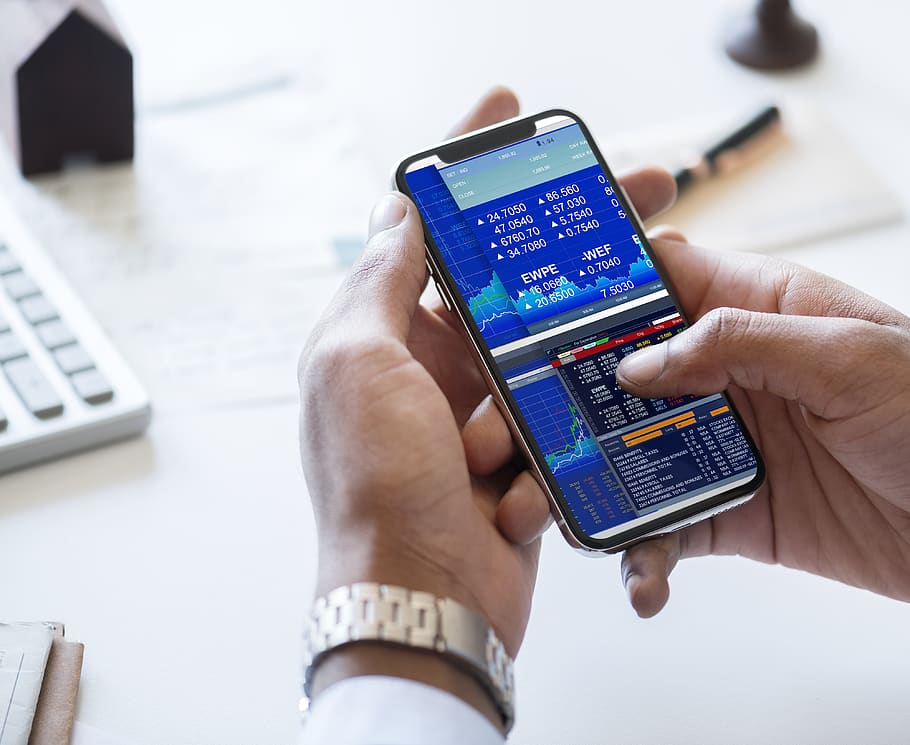 Are you considering taking the plunge into the world of currency trading? You've come to the correct location if that's the case! We'll explain what is Forex trading, and how to start and we'll go through five crucial phases you must complete to succeed in the Forex market, based on our years of expertise.
What is Forex trading?
The foreign exchange market, also called Forex or FX for short, is the biggest financial market in the world, with a daily turnover of over $ five trillion. That is more than double the turnover of the New York Stock Exchange!
You can trade currencies 24 hours a day, from Monday morning in Tokyo to Friday night in New York and in more cities like Dubai, UAE. The international nature of currency trading means that there are always traders somewhere who are willing to buy or sell currencies. This creates continuous liquidity or "flow" in the market.
How to start trading Forex?
In order to start trading in the Forex market, you need to find a reputable online broker that offers an easy-to-use platform and competitive spreads. Once you have opened and funded your account, you can start trading currency pairs.
Why trade Forex?
Before we get into the nitty-gritty of becoming a successful Forex trader, let's touch on a few reasons you should consider trading first.
For starters, Forex trading is a great way to make money. It can be quite profitable if done correctly! Not to mention, it's a lot of fun and can sometimes be exciting.
Another reason to trade Forex is that it provides an opportunity to diversify your portfolio. If you're only investing in stocks and commodities, you're missing out on a whole other world of potential profits.
Finally, Forex trading is a great way to learn about different economies. By analyzing currency pairs, you can gain insights into how other countries perform economically. This can be helpful if you're planning on doing business in another country or traveling there in the future.
Now that we've gone over some of the reasons you should trade Forex, let's get into the five steps you need to take to become a successful trader.
Understand Forex market
To be a successful Forex trader, one must first and foremost understand how the Forex market works. This means having a firm grasp on concepts like currency pairs, interest rates, and global economics. If you don't have this understanding, you'll be at an extreme disadvantage from the start.
Get proper education
You can't just read a couple of articles on the internet and consider yourself educated in Forex trading. If you want to be successful, you need to get proper education from an accredited institution. There are many online courses available that can teach you the ins and outs of Forex trading.
Create a trading plan
A trading plan is like a roadmap that will guide you through your journey as a trader. It should include things like your goals, risk tolerance, and strategies. Having a plan will help keep you focused and disciplined, two essential qualities for any trader.
Start small
When starting out in Forex trading, it's important not to go all-in with your investment. You should start small and gradually increase your account size as you gain more experience. This will help minimize your losses and give you a better chance of success in the long run.
Choose a Reputable Online Broker
Not all online brokers are created equal. When choosing a broker, you should consider fees, spreads, and account minimums. It's also important to choose a broker that offers a platform that is easy to use and has all the features you need.
What are the benefits of Forex trading?
The Forex market is the largest financial market in the world, with a daily turnover of over $ five trillion. This means there is always liquidity in the market, which is ideal for traders.
Another benefit of Forex trading is that it's a 24-hour market. This means you can trade whenever it's convenient for you, whether in the middle of the night or during lunchtime.
Finally, Forex trading offers immense profit opportunities. With proper education and risk management, making a lot of money trading currencies is possible.
In conclusion, these are the five steps you need to take to become a successful Forex trader. If you're willing to put in the work, you can reap the rewards of a lucrative and exciting career in Forex trading. If you want to be a part of this market and don't know how to get started, then read on for our five essential steps that will guide you towards success.