ECHO Dubai - Art, Design and Technology Festival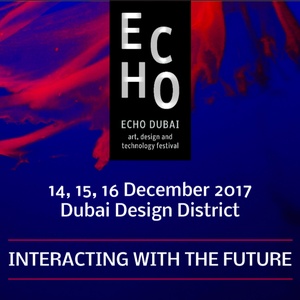 Date:

Dec. 14, 2017 - Dec. 16, 2017
Venue:

Dubai Design District

Dubai, AE

ECHO Dubai is a forward - thinking
art, design and technology festival. This one of a kind event in Dubai will feature workshops, conferences, live installations and a sound festival. At ECHO Dubai we merge the best of design, art, technology and the world of sounds to attract minds that your brand has always wanted to connect with!