Dubai Restaurants
In Dubai, dining is a delightful experience, worthy of all senses.
The vibrant dining scene in Dubai offers food connoisseurs a chance to enjoy genuine Arabic hospitability and sample the best of local culture and cuisine from around the world.
Whether it is a gourmet café, fast food joint or contemporary dining, each restaurant will mesmerise diners with flavorful offerings, amazing views, striking décor and memorable culinary experience.
Here's our complete list of Dubai's best restaurants.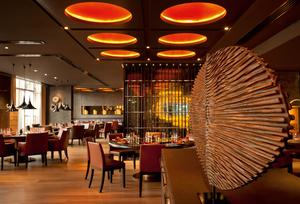 Toro Toro - Latin
A classy, Latin American inspired restaurant, which divides its menu into three distinct tapas-style categories - 'From the Sea', 'From the Land' and 'From the Garden'. To start with, try ceviche de mariscos, the excellent crispy calamari or the picadillo empanada. Followed by the palopmilla steak, poblano peppers and potato tostones…and you won't be disappointed!
Location: Grosvenor House Dubai, Dubai Marina, Al Sufouh Road, Dubai, UAE.
Tel: +971 4 399 8888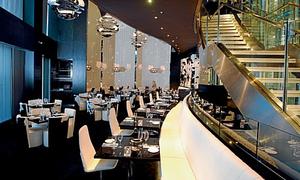 Gaucho - Argentinean
A sleek Argentinean restaurant that 'specialises in steaks'. And 'specialises' is not wrong - guests are shown a chopping board with the different cuts of meat, which are explained in detail along with recommendations on how each cut should be cooked. An amazing experience from the minute you walk in to the moment you leave.
Location: DIFC, Sheikh Zayed Road, Dubai, UAE.
Tel: +971 4 422 7898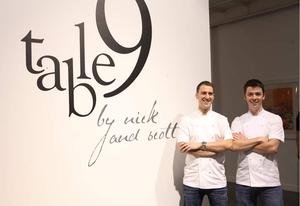 Table 9 - European Modern
From the team that headed up Gordon Ramsay's Verre - Table 9 creators, Scott Price and Nick Alvis have a simple philosophy - fine, flavourful dishes that let the ingredients do the talking. The duo has come up with a menu that has just three prices, Dhs70 for starters, Dhs100 for mains and Dhs55 for desserts. There are also two tasting menus with both vegetarian and meat on offer.
Location: Hilton Dubai Creek, Deira, Baniyas Street, Dubai, UAE.
Tel: +971 4 227 1111

La Petite Maison - French
Sophisticated French cuisine in the heart of the Dubai International Financial Centre. La Petite Maison delivers wonderful Niçoise food and impressive interior design which together give for a buzzing atmosphere that seem to suite any occasion from work lunch to romantic dinner for two.
Location: DIFC, Sheikh Zayed Road, Dubai, UAE.
Tel: +971 4 439 0505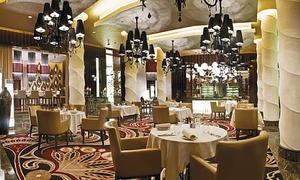 STAY by Yannick Alleno - French
From the library of deserts on display as you enter STAY to the intricacies of the interior design. From the fois gras to the slow cooked lamb you can't help but be impressed by this beautiful eatery…but make sure you save room for dessert…served by the metre!
Location: One & Only The Palm, Palm Jumeirah, Palm Jumeirah, Dubai, UAE.
Tel: +971 4 440 1010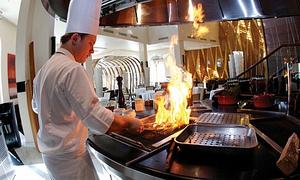 Traiteur - French / Brunch
Traditional French classics are prepared to perfection and then served in the wonderful surroundings of the beautiful Dubai Creek, Park Hyatt hotel. The staff is polite and attentive and the Friday brunch is becoming a Dubai favourite. If rich fois gras, garlicky escargot, melt-in-the-mouth filet de boeuf steak or creamy crème bruleé are your thing, this is where you'll want to be.
Location: Park Hyatt Dubai, Deira, Al Garhoud Road, Dubai, UAE.
Tel: +971 4 317 2222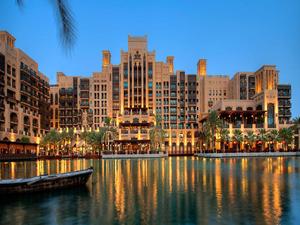 Mina A' Salam, Madinat Jumeirah - Brunch
The Grand Friday Brunch at Mina A'Salam : Mina A'Salam brunch has its buffet spread over Al Muna restaurant and guests can enjoy an array of cuisine, including live cooking stations and a wide range of both alcoholic and non-alcoholic beverages. The brunch has a separate children's area with children buffet and lots of entertainment.
Location: Mina A'Salam, Madinat Jumeirah, Umm Suqeim, Al Sufouh Road, Dubai, UAE.
Tel: +971 4 366 8888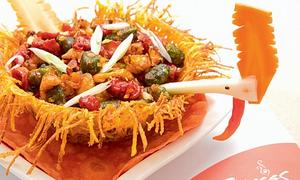 Aryaas, BurJuman - South Indian
Authentic South Indian cuisine served up by friendly staff at a great price. Definitely not the cosiest place in town but is a nice change from all the nearby fast food franchises and the selection & quality of dishes on offer make up for this shortcoming.
Location: Shop No.5 Al Nakheel Building, P.O Box 111458, Al Karama, Dubai, UAE.
Tel: 04-3357022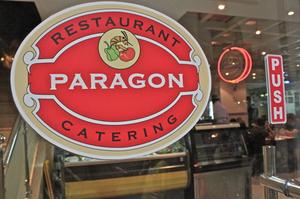 Calicut Paragon - South Indian
This budget South Indian gem offers diners the full experience of getting really stuck in! Tearing off pieces of paratha and mopping up a huge variety of curries, chutneys & broths. Cutlery is available to those who prefer to keep their hands clean…but where's the fun in that?
Location: Karama, 16th Street, Dubai, UAE.
Tel: +971 4 335 8700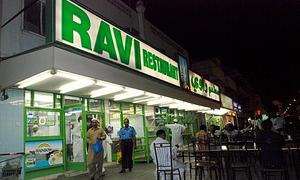 Ravi Restaurant - Indian / Pakistani
With florescent lights and plastic chairs on the pavement, Ravi won't win any design or cosiness awards but what it will give you is - authentic, Indian food served by efficient, knowledgeable staff. The dahl, chicken tikka and lamb curry are consistent favourites of ours. Be prepared to pay about Dhs25 per person.
Location: Satwa, Satwa Road, Dubai, UAE.
Tel: +971 4 331 5353

Zuma, DIFC - Japanese
Good food, great atmosphere and amazing décor make Zuma an enjoyable place to eat but just make sure you're sitting down when the check arrives…prices are high. The Alaskan king crabs legs and the Korean BBQ'd lamb are great. For dessert - the green chilli pineapple & coconut is truly amazing!
Location: Gate Village, DIFC, Dubai, UAE.
Tel: +971 4 425 5660

Al Mahara - Seafood
Very plush and very pricey but the food is in no way overshadowed by the (nearly) over-the-top splendour of the place. But if it's a big deal that needs to be made, business or pleasure - the Burj Al Arab's flagship seafood restaurant will definitely fit the bill…just make sure you're not paying the bill!
Location: Burj Al Arab, Umm Suqeim, Jumeirah Road, Dubai, UAE.
Tel: +971 4 301 7600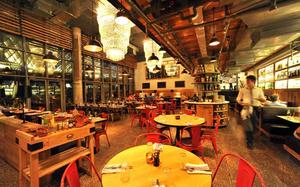 Jamie's Italian, Dubai Festival City - Italian
A great space with a mixture of industrial, wood & avant-garde interior design features. The service is fast and friendly and the food is fantastic. Choose any of the pasta dishes and you won't be disappointed.
Location: Dubai Festival City Mall, Festival Blvd, Al Rebat Street, Dubai, UAE.
Tel: +971 4 232 9969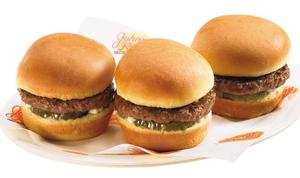 Johnny Rockets - American Diner
A great space with a mixture of industrial, wood & avant-garde interior design features. The service is fast and friendly and the food is fantastic. Choose any of the pasta dishes and you won't be disappointed.
Location: Dubai Festival City Mall, Festival Blvd, Al Rebat Street, Dubai, UAE.
Tel: +971 4 232 9969
Recommended Activities