Search for Cheap Cruises
Dubai is one of the top cruise destinations in the UAE & Middle East. Plenty of travel companies operate cruise tours around the stunning waters of the Arabian Gulf, with a choice of luxurious vessels to select from, including special packages.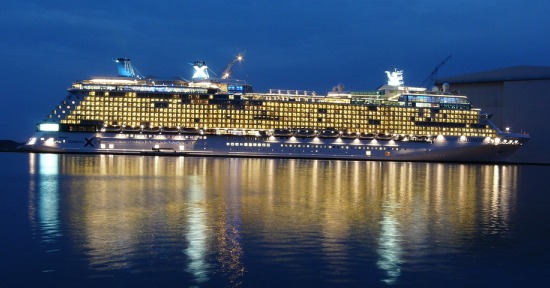 Embarking upon a cruise in and around the city of Dubai will truly be a fascinating experience. The city offers so many onshore and even offshore attractions to explore, such as modern skyscrapers, traditional historical sites and extraordinary man-made islands.
Cruises within Dubai
The Dubai Creek creates a great setting for an onshore cruise that will let you explore the city's cultural existence mixed with modern marvels. The Creek separates Dubai into two parts: with Deira on the north and Bur Dubai to the south, both offering great entertainment as well as fantastic shopping opportunities, especially the delights of the traditional souks.
Cruises around Dubai
Offshore cruises also take place around Dubai because of the phenomenal artificial islands that have been constructed for extreme paradise. The Palm Island for example features the spectacular Atlantis Resort which is a very popular hotel worth visiting even if you do not stay there.
If you need to book a hotel in Dubai, please visit this page.
Cruises also exist between Dubai and other Emirates in the UAE or even other countries around the Middle East. A cruise to the UAE's capital, Abu Dhabi is also very popular with its beautiful corniche and shopping facilities.

May 23, 2016, 2:03 a.m.
A vacation in Dubai is the ultimate luxury vacation, but being in a foreign land may cause some unwanted trouble. So to keep things simple and to get maximum sightseeing done in less time, take a look at some of our all time favourite tours.
July 27, 2015, 7:26 a.m.
Looking forward to doing something this week? We have the best things to in Dubai this week including free events, fun activities and things to do with kids.
April 2, 2015, 10:31 a.m.
Consider adding a romantic dinner cruise to your must do Dubai activities. See Dubai all in lights from the comfort of a glass enclosed cruise ship - Bateaux Dubai.