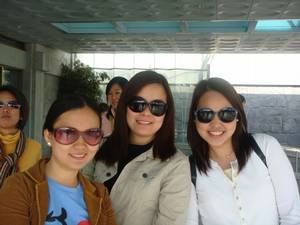 The sun's harsh rays during the summer can have a great deal of negative impact on sensitivity of the skin with a high risk of developing age spots, wrinkles, tanned skin and worse skin cancer. In addition, summer also means rashes and pimples thanks to increased oiliness and open pores. A proper beauty routine will not only keep your skin soft and supple but also protect its delicate layers from being robbed by notorious skin ailments. Here are some tips that will keep your skin healthy and protected this summer.
Sunscreen: Sunscreen should be worn all year round and with summertime the chances of going outdoors inevitable. People have the wrong that dark skin doesn't need sunscreen, but it does as it is equally susceptible to brown spots, wrinkles, sunburns and skin cancer. Just slather on sunscreen products that provide broad-spectrum protection blocking both UVA and UVB harmful rays with a minimum skin care protection of SPF 15. Reapply ever two hours even during cloudy days.

Moisturizer: Moisturize, Moisturize, Moisturize! It's a basic step of skin routine to replenish the loss of moisture in the skin due to aging, sun's heat and various other factors. Moisturize twice a day, once early in the morning and once before you sleep. These days there are moisturizers available that contain sunscreen, but use only those one that contact SPF 50+ which will cross out the use of an additional sunblock.

Homemade face packs: There are various natural remedies for skin problems which can be prepared at home with readily available ingredients. People with dry skin can try a homemade face pack prepared with honey, chickpeas power, and oatmeal powder to moisturize their face. Packs for oily skin could contain a combination of calamine and sandalwood powder or a mixture of neem leaves and calamine powder to reduce acne or pimples.

Summer make up: Switch to summer make up that is waterproof and doesn't smudge due to sweat. Mineral powder makeup will suit the best. Also use a lip balm with SPF 15 to keep the lips supple.

Protective Clothing: Keep yourself covered head to toe whilst outdoors to avoid exposure to sun. Wear a long sleeved shirt, a wide brimmed hat and sunglasses. Though summery, pastel colors may be the hottest trend, dark colored fabrics revert sun rays more effectively.

Exfoliate: Exfoliate regularly to remove the dead skin cells, dirt, and grime as a result of excessive sweat. Moreover, exfoliation will help remove sun tan more quickly without any signs of streaking.