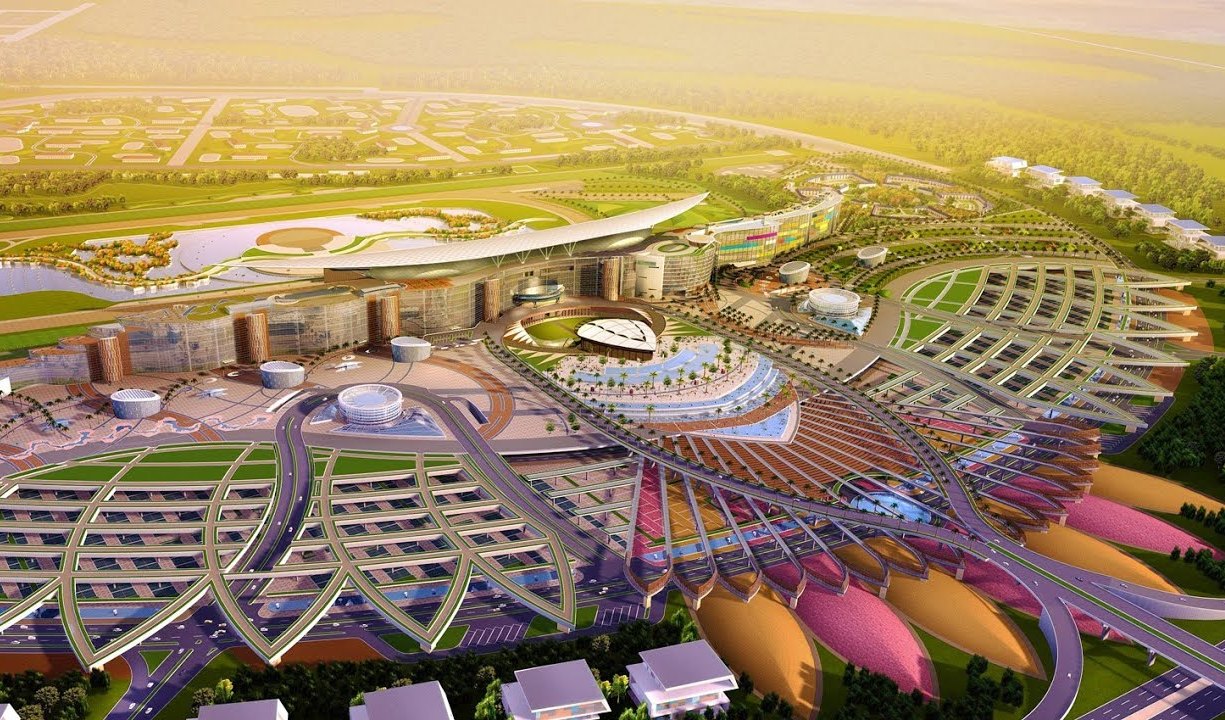 Dubai permits the establishment of international hotel resorts in its jurisdiction as it is serious about boosting its tourism industry, but it does not accept casinos. According to a report in the Gulf News, Dubai has no intention of legalizing casino gaming. The city believes in being progressive and embracing change, but not at the cost of its Islamic culture. In Dubai, drinking and gambling are forbidden acts although alcohol is permitted for limited hours. 
Since the UAE wants to reduce its dependency on its oil industry, it has intensified its focus on other sectors, including tourism. Dubai wants to attract more than 20 million tourists by the end of 2020, and for this reason, it is willing to throw open its doors to resort properties such as MGM and Caesars Palace. It wants these international brands to create an "experience" and a "destination," not to encourage gambling among locals and tourists. 
If you land in Dubai for a visit, you should keep the above facts in mind. You will not find any legal casinos, sports betting facilities, and card rooms in Dubai. If you come across any, you should stay away from them as they are illegal and playing at such illegal premises will only land you in trouble. 
It is also worth noting that Dubai, along with Sharjah and Abu Dhabi, accepts some forms of gambling, but you must know exactly what type of bets you can place and under what circumstances. If you break the laws in Dubai, either intentionally or unintentionally, you will be in deep trouble. You will either end up with a prison sentence or a hefty fine. 
Playing at Online Casinos in Dubai 
Technically speaking, online gambling is illegal in Dubai. But the city is unable to catch and penalize those who register at online casinos and play for fun or real money from home. UAE Internet service providers (ISPs) block all gambling sites, but this doesn't stop residents from gaining access to them through VPN. Dubai residents are always searching for reviews of the best casinos to play online slots, online poker, and online blackjack for real money. 
Playing online is the safest thing you can do in Dubai, if you really want to gamble. It is important that you pick the right online casinos to do so. If you want a reputed list of online casinos and would like to try them for free, then do check out sites like No Deposit Explorer.   
You can enjoy Vegas-style gaming in the comforts of your hotel room in Dubai by connecting to your favourite online casino through a proxy server. There is nothing and nobody to stop you from placing bets online on your favourite racing event or playing blackjack, roulette, slots, video pokers, and other games for real money. 
And when you have had enough of betting online, you can consider having some fun as there are plenty of things to do and see in Dubai, a place where Islamic culture has gracefully blended with the Western.  
Horse Racing in Dubai 
Dubai is home to four horse racing facilities—Meydan Racecourse, Nad Al Sheba Racecourse, Dubai Camel Race Club, and Jabel Ali Racecourse. Meydan Racecourse, for example, has dirt tracks as well as turf tracks. The facility welcomes thoroughbreds from foreign countries along with local horses and organizes races with large cash prizes. 
Moreover, Dubai is famous for the Dubai World Cup, its biggest horse racing event, which showcases thoroughbreds from several parts of the world racing against each other for cash prizes running into millions of dollars. But you cannot legally bet on the Dubai World Cup events in Dubai although you can do so online from other countries. 
If you are wondering if you can ever bet on the horses in Dubai, there is a piece of good news for you.  You can do a bit of horse betting without getting into trouble with the law at the Jebel Ali Racecourse and the Nad Al Sheba Racecourse. But it is illegal to place bets at Meydan Racecourse and Dubai Camel Race Club. Even if you come across someone accepting bets at these racecourses, you should avoid them like the plague because it is illegal to place or accept bets. 
If you are caught placing horse bets at the wrong racecourse, you will get a prison sentence of up to two years and/or a Dh20,000 fine. 
Casino Gaming in Dubai 
You won't find any brick-and-mortar casino gaming facilities in Dubai. If you are the bold and adventurous type, you may find your way to an illegal casino establishment. But we suggest that you stay away from such illegal casinos because Dubai's law-enforcement agents will show no mercy if they catch you. Moreover, you could also get mugged or robbed at such illegal establishments. 
Your best bet is to play at online casinos as you have the option of playing free to play games as well as real money games.