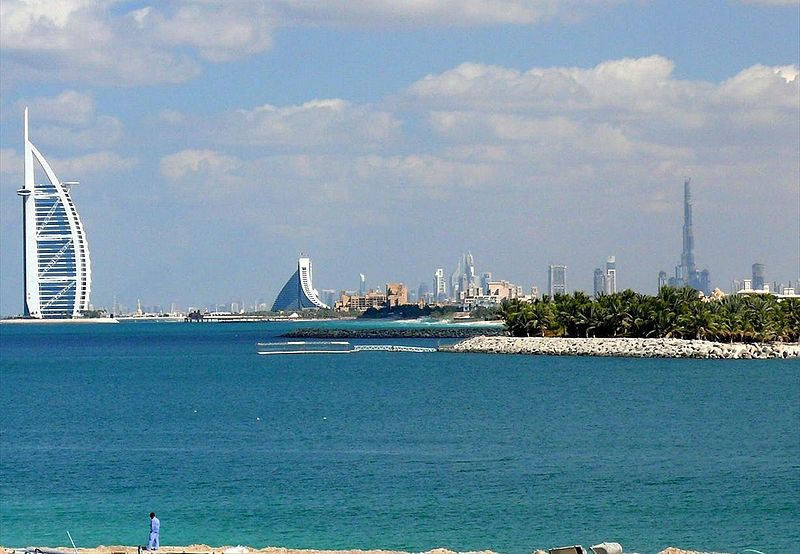 Dubai is known for being a shopper's paradise. This city is also known for the glamour and sheer luxury it offers to the tourists, enticing them with various attractions, offers, and tours. But one can spend as little as AED25 / day and still get to enjoy the city. We have found out some fun activities which are very economical and equally enjoyable in this glamour city.
Metro Travel (AED3-AED13)
Possibly one of the easiest and cheapest ways to travel and see Dubai is by metro. Purchase NOL card (Metro card) which can be used for trams, and also buses. Hop on, and travel the whole day without burning a hole in your pocket.
History Museum (AED3)
Located on the southern side of the Dubai Creek, the Al Fahidi Fort of Dubai Museum is perfect to visit if you are in Bur Dubai. Over 200 years old, the museum provides a detailed study of the culture, lifestyle and the history of UAE from its inception. Although you pay for entry, the guided tour is actually free. A bonus!
Abra Ride (AED1)
From Bur Dubai, a very easy way to cross the creek is travel by an Abra or boat to Deira. This area of the city is relatively old, enjoy the clear waters with this simple travel to the other side.
Shawarma Meal (AED8)
Undoubtedly, roaming around the city will make you hungry. You don't have to necessarily stop by at very costly lavish restaurants to satiate hunger, the local delicacy, a "shawarma", is a wrap filled with meat is sufficient as a meal, and cheap too. Order a sandwich with hummus and some fries. This dish is found in nearly every shop so you don't have to worry about carrying it with you. It is also super delicious!