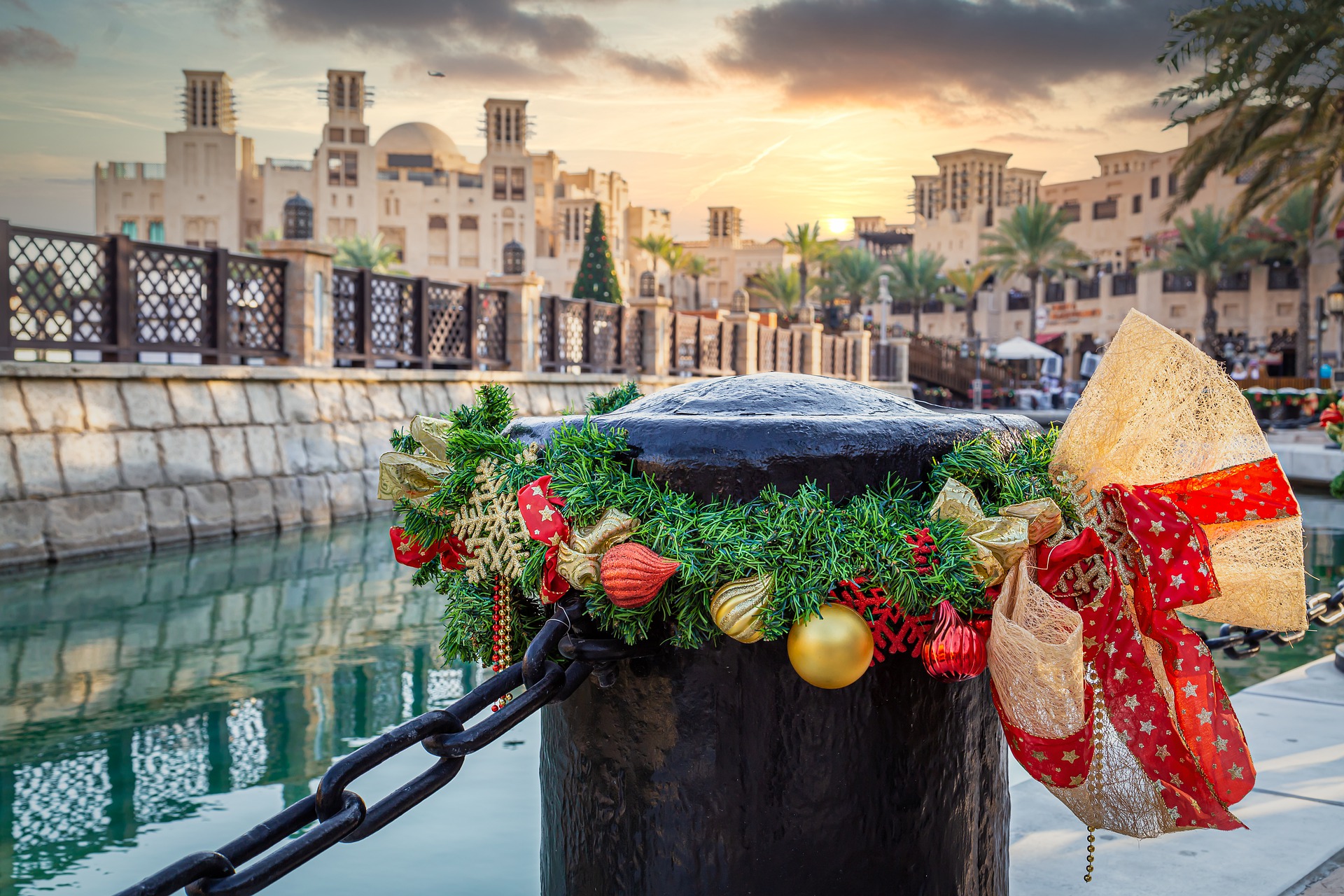 A desert destination may not always be an ideal vacation spot for celebrating the Christmas holidays, but Dubai provides the perfect balance between an exotic holiday and a Christmas extravagance bonanza. Here are few reasons to visit Dubai during Christmas.
Pleasant Weather
It is no secret that Dubai summers are very hot,  because of its location in the middle of the desert. However, the time from October mid to January is when the temperatures are less and it provides a good opportunity for people to visit who don't particularly like the Arabian sun.
Exquisite Food
International cuisine is quite popular in Dubai as much as the local Arabic food delicacies.
Festive Parties
Parties are always ongoing in this eventful city, especially during Christmas, all the hotels and restaurants have a variety of entertainment programmes going on. Dance the night away with your loved ones during this festive season in Dubai!
Thrilling Theme Parks
Ski Dubai makes your dreams come true of having snow in the desert, need not visit the cold European cities to go skiing, but simply visit Dubai with your kids for it. The multiple theme parks across the city can keep you engaged for days together without boredom as every park has something unique to offer.
Why waste time reading instead pack a bag and book flight to Dubai asap! Prepare for the holiday of the season and get ready for some serious retail therapy.