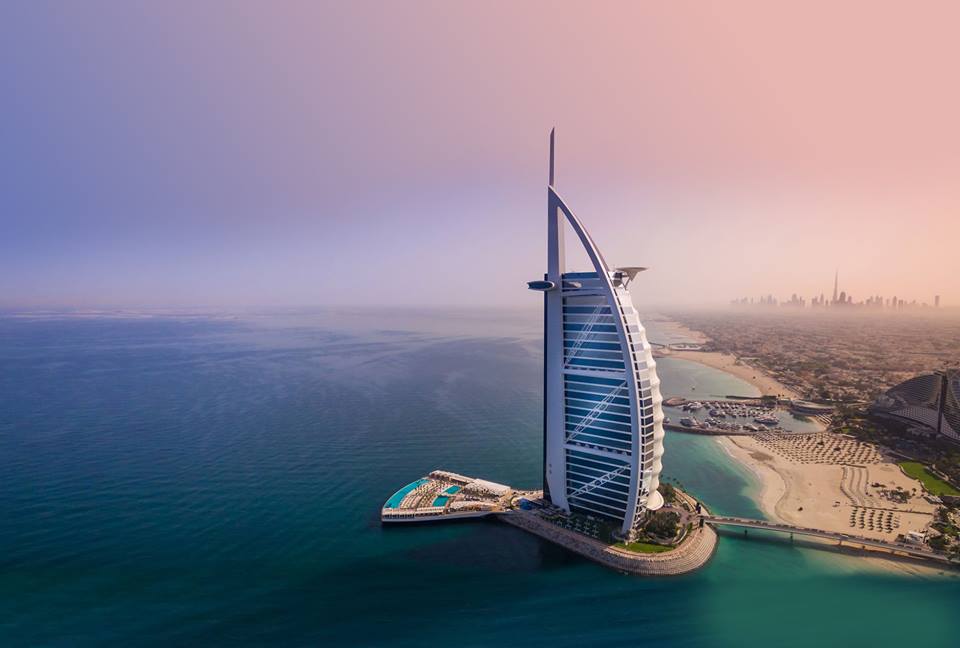 Dubai is the most well-known city of the seven emirates known for its fully loaded adventures & attractions. Tourism here is growing as rapidly as the city skyline and one day isn't enough to spend time learning the local culture and 48 hours is just enough to scratch the surface of this epic city.  If you are travelling through Dubai and have a layover in the city, then do visit these popular hotspots.
The Burj Al Arab  
The Burj Al Arab is Dubai's first definitive statement of intent. It offers incredible views from high above the city.  You can choose to book a table at one of the many high-end restaurants within. For an ultimate experience, visit the Skyview bar or Lounge at the terrace and enjoy the sunset view.
Dine And Shop  
Experience some fancy shopping next to sharks and manta rays as Dubai Mall boasts largest indoor aquarium in the world along with an ice rink and a stunning fountain. One of the world's largest malls is not limited to dine and shopping, and you will get to see plenty of things to occupy your time.
Go Dune Bashing In The Desert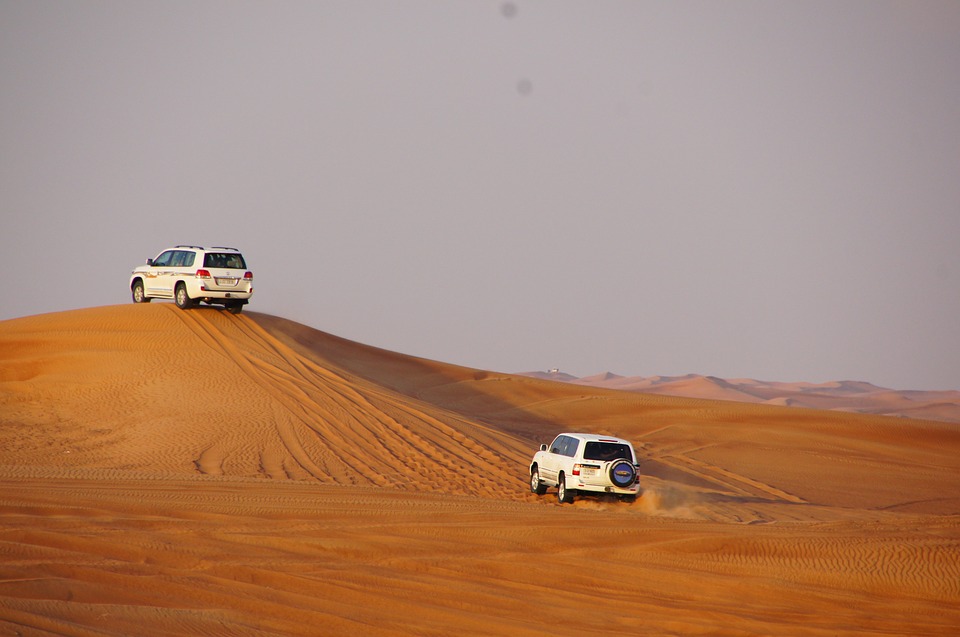 A trip to Dubai wouldn't be complete without checking out the desert and experience the dune bashing in a 4x4. It is a great little adventure one must have when surrounded by sand dunes. You can also ride in style, and head to the dunes on a sunset desert safari. You can choose from a morning ride or sunset drive depending on your schedule for the weekend.
Explore The Souks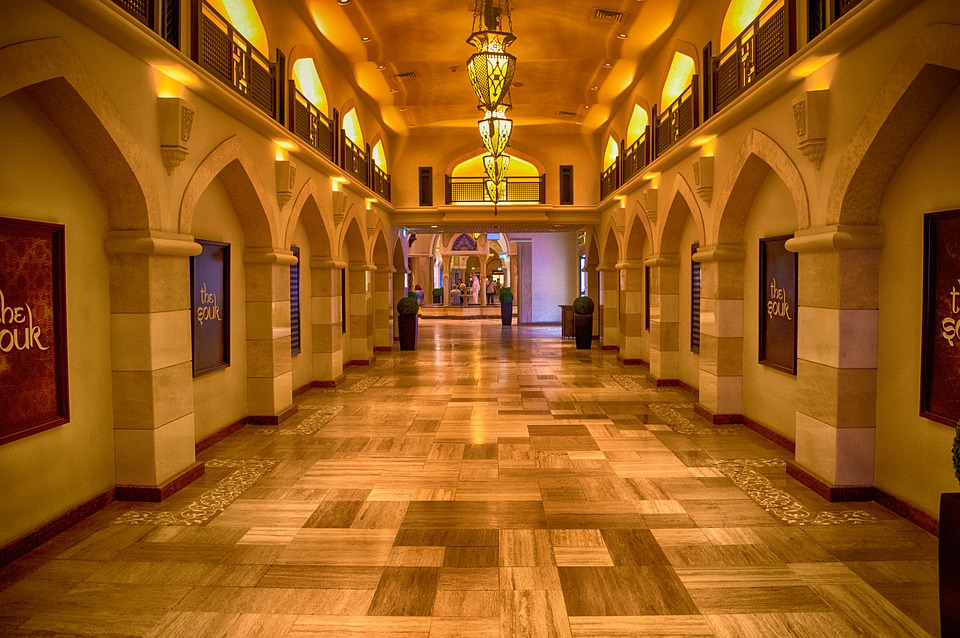 Arab is majorly famous for its gold and spices, and the souks of Dubai will definitely overwhelm your senses. These markets are full of spices, gold and textiles. The city has a number of souks throughout to explore, but the Gold Souk is a must for anyone who's running short on time. This market is located near Dubai Creek, and you can choose a bus, metro, or taxi to reach there.  
A trip To Abu Dhabi 
90 miles far from Dubai, Abu Dhabi is easily reachable in an hour. If you don't have enough time to go on a full city tour then just head straight for the Sheikh Zayed Grand Mosque in Abu Dhabi. It is an absolutely an incredible place and attractive site to visit. It is open on Saturday through Thursday from 9 am to 10 pm and a must-see in the U.A.E.