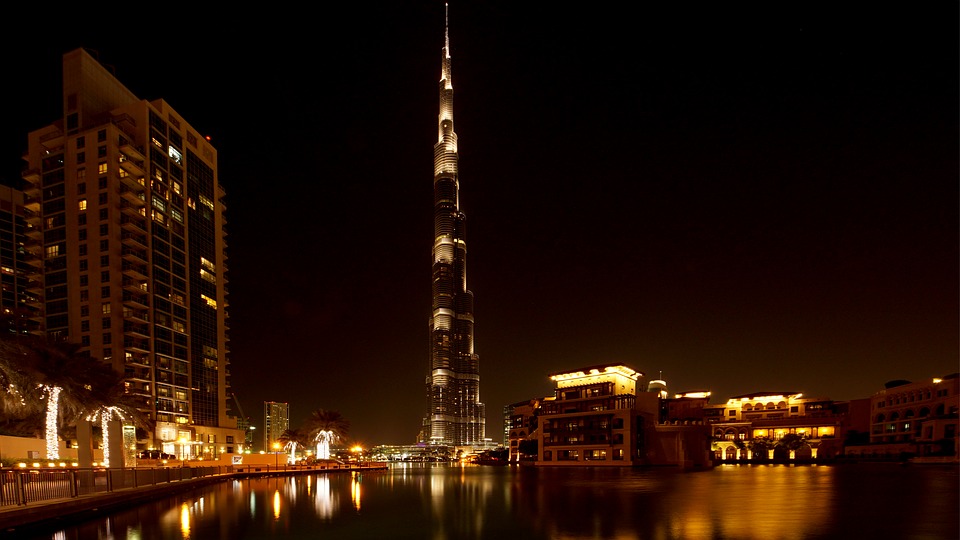 If you're looking for a luxurious vacation, then Dubai is the place for you. The city sits on the Persian Gulf and has miles and miles of beautiful sand and amazing beaches.
Vacation goers have their choice of many lavish hotels, some on the beach while others are in the city.
Fun Attractions
As one of the largest cities in the UAE, there is something for everyone to do and have a great time. The
Burj Khalifa is the world's tallest skyscraper
, visitors can purchase a ticket and ride up to the top (125th floor), where they will be amazed by the 360-degree panoramic view of Dubai. If action and adventure are more of your things then you'll enjoy the Arabian desert experience. Go for dune bashing through the desert in a robust 4X4 vehicle driven by the drivers, specially trained to drive through the desert. Once you arrive at your location, you can have a nice camel ride or surf down the legendary sand dunes before heading back to the hotel.
Gambling is legal in Dubai, and the largest casino is in the Costa Cruises – Fortuna. There you can find all your favourite casino games and try your luck at the tables. After playing at the casino bars, some of the gamblers continue playing online casino from their mobile devices in their hotel rooms.
Nightlife
Once you get back to the hotel, the fun really starts, because Dubai is known for
its nonstop nightlife.
The nightclubs often host world famous DJ's, musicians and celebrities who are visiting.
The best bars and nightclubs are typically located in and around the hotels, so you won't have to go through the city looking to have some fun. Another advantage of having the bars and clubs in the hotels is that they are used to serving Westerners, are more accepting of foreign currency, and will have English speaking waiters and stewards.