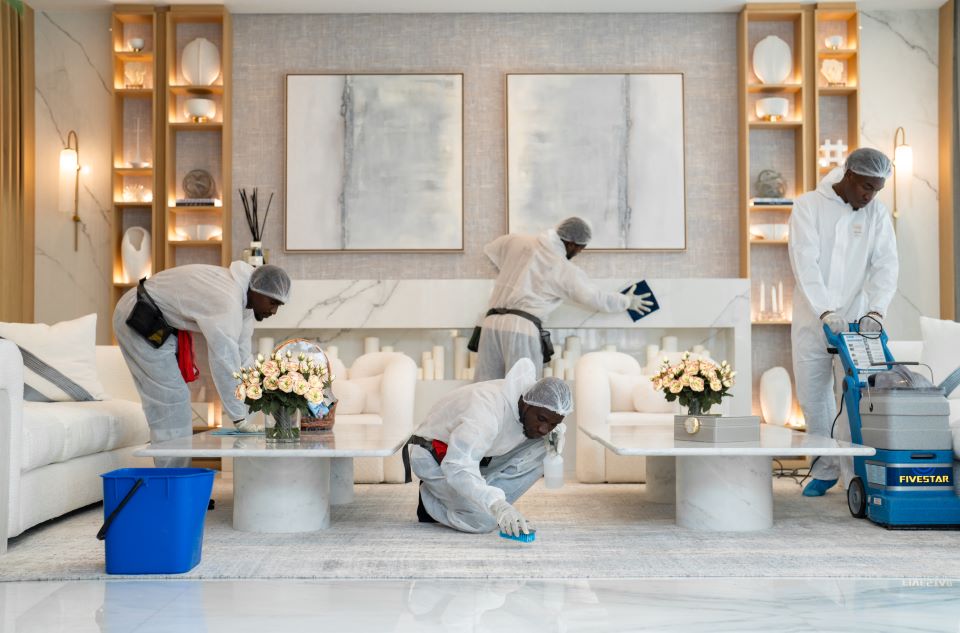 Dubai is a busy city known for its big buildings and fast-paced life. The city is always active, but keeping homes and offices clean is a big task that's easy to forget. With so much to do every day, spending time on cleaning can be overwhelming for many people. That's why having a cleaning service in Dubai is so important. It's not just helpful; it's essential for a well-organized and smooth-running life.
1. Time-Saving Advantages
Hiring a cleaning company in Dubai means you can stop spending your weekends vacuuming and dusting. Instead, you can relax or enjoy time with family and friends. A company like endeavorclean.com can handle all your cleaning needs quickly and efficiently. This way, every minute you used to spend on cleaning is now yours to use as you please, giving you the freedom to enjoy your hobbies, advance your career, or simply indulge in some well-deserved rest.
2. Cost-Effectiveness of Professional Cleaning Services
The idea that getting a cleaning service in Dubai is too costly isn't true. If you add up how much you spend on good cleaning products, and tools, and how much your time is worth, it's often cheaper to hire experts. Also, having cleaners come in regularly keeps things like carpets and furniture in good shape for longer, which means you don't have to replace or fix them as often.
3. Quality and Professionalism
When you hire a cleaning company in Dubai, you're getting a team of skilled professionals. They bring the newest cleaning tools and know the best ways to get rid of stains. They pay close attention to every little detail to make sure your place is cleaned perfectly, meeting both your expectations and the high standards of their job.
4. Health and Hygiene Benefits
In Dubai, the hot climate can fill homes with dust, which isn't great for your health. A reliable cleaning company does more than just tidy up; they really clean to get rid of germs. This means you can breathe easier and might have fewer allergy symptoms. With their help, your home becomes a cleaner, healthier place to live. Regular cleaning can also keep your home feeling fresh and welcoming, making it a nicer place for you and your guests.
5. Convenience and Flexibility
The top cleaning companies in Dubai know that you're busy. They will work with your schedule, making it easy to find a time that's good for you without any trouble. It doesn't matter if your place is small or big; they can handle it. This way, you can keep doing what's important to you without worrying about cleaning. They take care of the cleaning so you can focus on work, family, or just relaxing. Plus, they make sure the cleaning is done right, leaving your space spotless and giving you peace of mind.
Conclusion
In the end, choosing a cleaning company in Dubai really pays off. You get more time for yourself and a clean, healthy place to live or work. These cleaning services are a smart choice for a better life. Walking around the busy city of Dubai, it's great to know that your home or office is in good hands. Go ahead and make your life simpler by letting professionals handle the cleaning. This way, you can enjoy life, focus on your job, or have fun without worrying about cleaning up. In a fast-moving city like Dubai, it's smart to find ways to make our days less stressful and our homes cleaner.
Sponsored Article