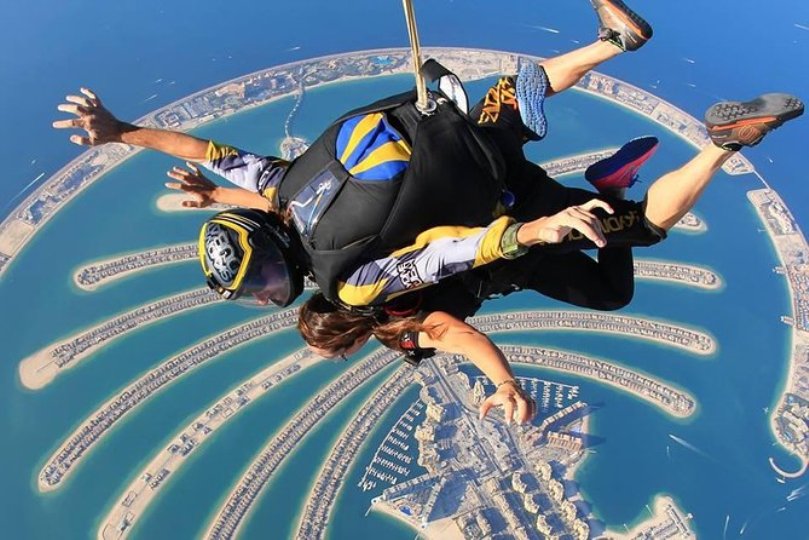 It's a well-known fact that Dubai is one of the best resorts on our planet and has a competitive edge over many other popular destinations. Dubai is located in a favorable climate, has a great selection of attractions and all kinds of entertainment, including elite activities. This part of the world is a combination of high-technology, comfort, luxury, great service, and outstanding food. It really has it all!
First things first: elite vacationing starts with the choice of accommodation and Dubai is ready to offer a splendid variety of high-class hotels. After having settled down this matter you should be ready to dive into the world of high-end fun.
Options of Elite Entertainment in Dubai
One of the things that might capture your attention is fishing on a top-of-the-line yacht in the middle of the sea with its serene and breathtaking views. The Persian Gulf is abundant in fauna, and whatever fresh seafood you catch can be immediately cooked by a skilled chef and served to the table. 
Another way to make memories is to experience a helicopter city tour. Dubai is a magnificent urban center with unique ultra-modern architecture. It will take several days to explore it on foot. And in the helicopter, you can see all the beauty and skyscrapers from a bird's-eye view within an hour or two. 
If you might appreciate the rush of adrenaline in your body, extreme sports are also fun: you can choose a chute jump under the guidance of an experienced instructor and fall at the speed of 200 km / h from an altitude of 4 km! 
If you have the soul of an adventurer, you are a risk-taker who loves to be in control - luxury car rental in Dubai is definitely a place to go to, as you can find there whatever your heart desires and drive it, awakening every cell in your body.
Dinner in the Sky is an opportunity to indulge yourself with luxurious dining while sitting at the table 50 meters above the ground.
Also, a shopping spree in Dubai is an excitement of its own. The number of shopping malls will leave you speechless with its abundance and variety of goods. You will easily find things to your liking and high standards, which includes clothes, equipment, jewelry and much more. If you are in the mood for something exotic, local markets will provide you with a wide selection of spices, carpets, ceramics, gold, and jewelry.
And do not forget about the luxurious beach rest, enjoying the hot sun, soft sand and warm sea in Dubai is a paradise on earth!