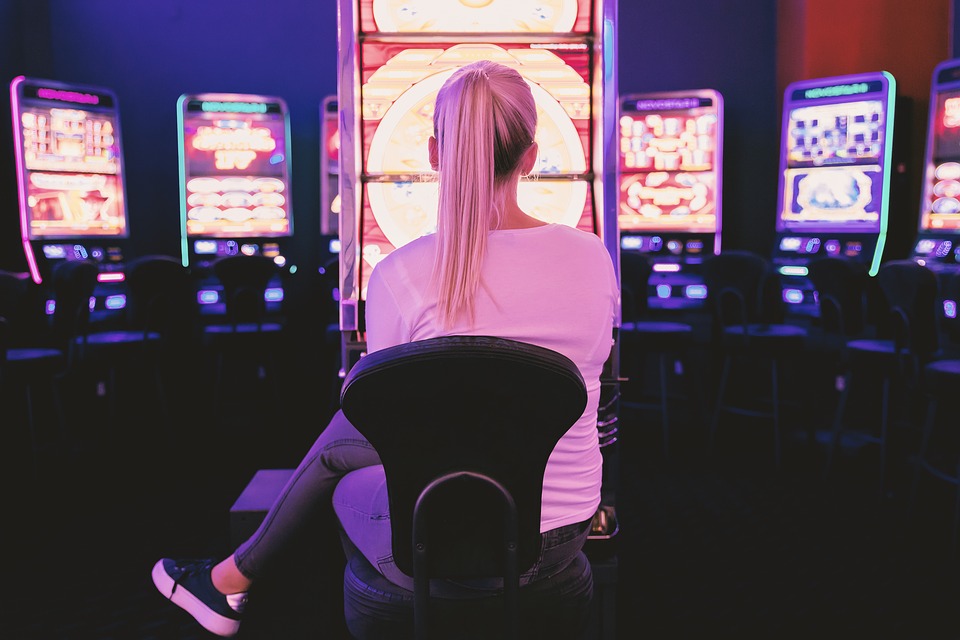 Dubai offers a plethora of entertainment options for discerning travellers. Unfortunately, casino gambling is not one among these. The Emirates, much like the rest of the Islamic world, strongly disapproves of gambling as a sinful activity. 
In fact, only a handful of countries in the Middle East has legally operating casinos. If you want some quality gambling action in Dubai or other parts of the Islamic world, online casinos are your best bet. 
And if you want some local flavour when you bet online, you are in luck! Middle-east-themed online slots are a thing – you can find them at many of the top online casinos. Better still, you can play many of these for free, using new free spins bonus codes delivered every 24 hours.
In this post, we will take a closer look at the wonderful world of Middle East slots, and pick out some titles you must give a try. 
What are Middle East Slots?
A slot game is a blank canvas – developers can swathe it in various themes, using colourful backgrounds, unique symbols, music, and sound effects to tell different stories. Chinese culture, Egyptian mythology, Vikings, and Inca/Aztec treasures are some of the most common casino slot themes out there. 
The Middle East, particularly the Arabian Peninsula and Persia, is also quite famous around the world for its rich culture and history. One of the greatest imports from this region in that regard is the epic "Arabian Nights" saga. If you take a look at some of the top Middle East-inspired slots in 2021, you will see plenty of titles inspired by the Arabian Nights.
Slots designers want popular stories and characters that people can recognize instantly. And thanks in no short part to Disney, the legends of heroes like Aladdin and Sinbad are well known to audiences from around the globe. So, it makes sense for game developers to work these themes into their slots. Without further ado, let's take a closer look at some of these slots: 
The 3 Top Middle East Themed Slots of 2021-22
We have carefully selected the top three Middle East-themed slots for you to enjoy. Take a look below:
Arabian Nights (Netent)
It is almost impossible to start anywhere else but here when talking about slots inspired by Middle Eastern culture and history. Arabian Nights is a legend among online video slots. Netent launched this perennial favourite way back in 2005, making the slot practically ancient by industry standards. 
The Arabian theme here comes from the backdrop and the reels. You get minarets and a bazaar in the moonlit sky, with camels, Fez hats, scimitars, and the famous magic lamp as the main symbols on the reels. 
Despite its incredibly dated looks and graphics, Arabian Nights is still highly sought after by slots enthusiasts. You can play the slot at many Netent online casinos in 2021. With 5 reels and 10 lines, the slot is pretty basic in gameplay terms. It has wilds, scatters, and free spin special features. 
But the ace in the hole here is the Progressive Jackpot. Arabian Nights have paid out millions to lucky players over the decade, with a peak of $5.4 million in 2010. The slot has a stated RTP of 95.6%, which is quite decent. 
Cash Camel (iSoftbet)
With a playful cartoonish vibe, Cash Camel is a more modern Middle East-themed slot from iSoftbet. You can also classify this as an animal-themed slot, as the reels are filled with scorpions, jackals, lizards, and other cute cartoon animals. But there is no mistaking the clear middle-east inspiration for the slot. The backdrop is a desert with minarets looming in the distance. And the star of the show, the cash camel is decked out in traditional gear, complete with a tiny Fez on his head!
On the technical side, Cash Camel is a 5-reel video slot without any progressive jackpots feature. It has 20 paylines and a stated RTP of 95.97%. The top prize available on this slot is worth 1,347 times your initial stake. 
The grinning camel also acts as the scatter symbol on the reels. Other bonus play elements include wilds and free spins. Cash Camel is a relatively newer online slot, launched in 2018. 
3 Genie Wishes (Pragmatic Play)
As the name indicates, this modern video slot is directly inspired by the tales of Aladdin. All the popular characters from Disney's classic adaptation of the tale appear on the reels here – you have the hero Aladdin, Princess Jasmine, Abu the monkey, and the villainous Jaffar and his talking parrot. 
The graphics of this HD slot are nothing short of gorgeous. With the desert sunset in the background, it is one of the best-looking Middle East themed slots you can play in the present day. The star attraction is the Genie, who will appear when you land three lamps on the reels. 
The genie will then give you three secret wishes – you have to pick one to win a hidden perk. You can get free spins, multipliers, and cash wins at these secret wish rounds. They add a nice layer of interactivity to the slot gaming action. 
Behind the scenes, 3 Genie Wishes is a 5-reel slot from Pragmatic Play with a 4x5 layout. It has 50 paylines and an RTP of 96.53 which is incredibly good value for your betting money spent. Advanced bonus features of the slot include sticky wilds and raining wilds. 
Other Exciting Middle Eastern-Themed Slots
These are just three of the best options for players looking for Middle East-themed slots in 2021/22. The online slot catalogue these days is vast indeed, with thousands of active titles and hundreds of new ones launching each year. Arabian Rose, Magic Lamp, Eastern Delights, Crazy Genie, Gates of Persia, and Millionaire Genie are some other options available in the same genre.