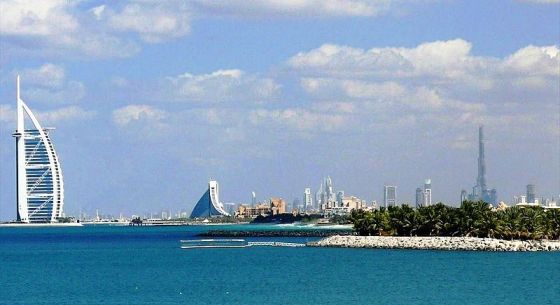 What if it's summer in Dubai? The city is glittering in its colours of events, festivals and occasions. Despite a hot arid climate with an average temperature of 40 degree Celsius, the emirate is flying high in the mood of celebration. Get a chill out from hot, windy and dry weather by shopping, travelling and eating in the city.
With extreme heat and humidity from May to September, the city has sunny clear sky with very less chance of precipitation. Thanks a lot! Most of the places have centralised air-conditioning along with well-equipped means of transport so that one doesn't feel uncomfortable while moving in and around.
Check out some events prearranged in summer. The city hosts events like Arabian Travel Market 2012, Middle East Event Show, Middle East Event Awards, Automechanika Middle East 2012 and Al Gaffal 60ft Traditional Dhow Sailing Race as well as India Sourcing Fair 2012, especially in May.
The month of June is a bit more exciting because of pre-scheduled events such as Dubai Duty Free Golf Cup, Dubai International Dance Festival, Dubai Sports World, Dubai Summer 2012: Modhesh World, Dubai Summer 2012: Dubai Summer Surprises and Indian Property Show.
While August and September shine in events such as Summer in Dubai: Ramadan in Dubai 2012, Gift & Premium Exhibition 2012 and Cityscape Global 2012.
Visiting in the city is all the time pleasing if you plan your vacation during festival season. So, what are you thinking of? Right away book
flight to Dubai
and avail
hotels in Dubai
. Explore the wonders of the city in upcoming summer.
Image Credit: Creative Commons/Imre Solt