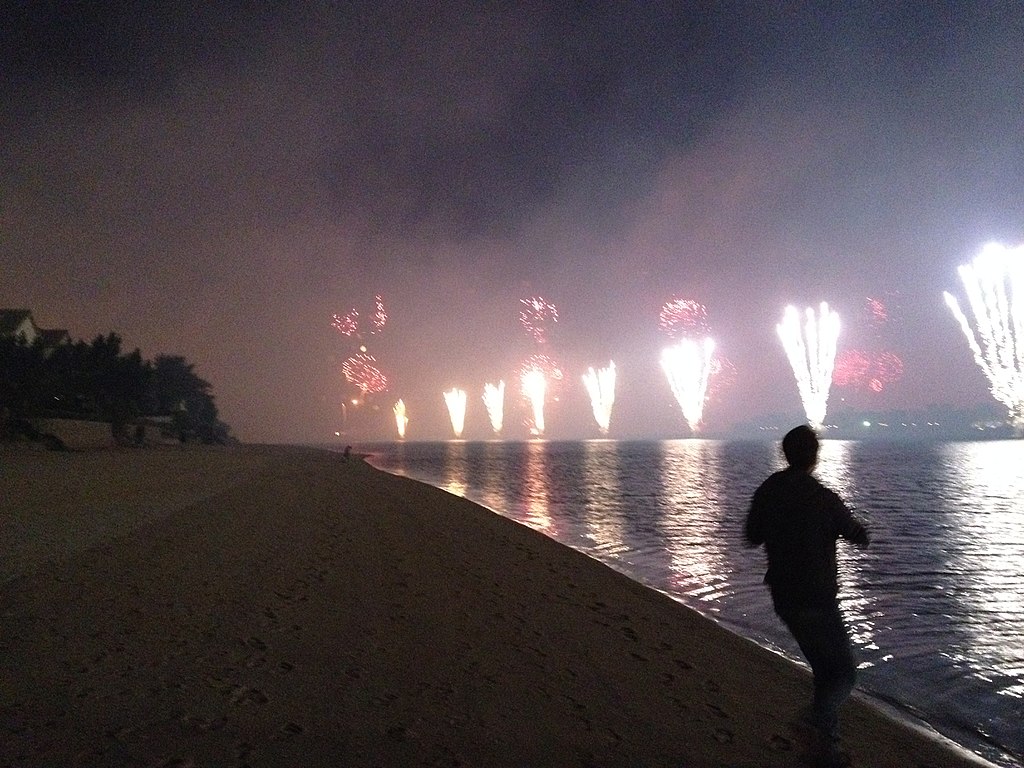 As the clock ticks closer to midnight, Dubai's extravagant plans to host stunning pyrotechnics show on the New Year Eve is finally coming to reality.
Along with the six-minute show to be hosted by the Palm Islands, Dubai also will try to create a 'sunrise' at midnight with a flying falcon taking off amidst a background of world's largest pyrotechnic flag. Other fireworks around the town include Burj Khalifa and Burj Al Arab's own glittering display of lights. But with a huge rush of tourists during this time of the year, it is nearly impossible to sneak in a vantage point to catch the dazzling display in the night. Still, there are some places in the city that will give you a grand view of the exploding lights!
Take a special round trip onboard the RTA water bus for Dh75 which will take you around The Palm Jumeirah and stop at a special point from where visitors will be able to enjoy the fireworks at Palm, Burj Al Arab & Burj Khalifa on NYE all at once.
Regular Dh450 tickets to the Sandance NYE event on Nasimi Beach are still available and include a seat to record-breaking fireworks show here.
Bring your friends and family along at the Burj Al Arab and the Kite Beach, a gala dinner is being hosted here before the night erupts into a brilliant display of fireworks. Similarly, all beachside hotels along Jumeirah and Al Sufuoh Road are offering similar packages.
Downtown Dubai website has mentioned the exact vantage point from where tourists will be able to grab a good and safe view of the Burj Khalifa fireworks by Emaar.
Last but not the least, if partying is a bit too much for your liking, spend a quiet night with your friends & family in the comforts of your house while watching the fireworks display live on TV.