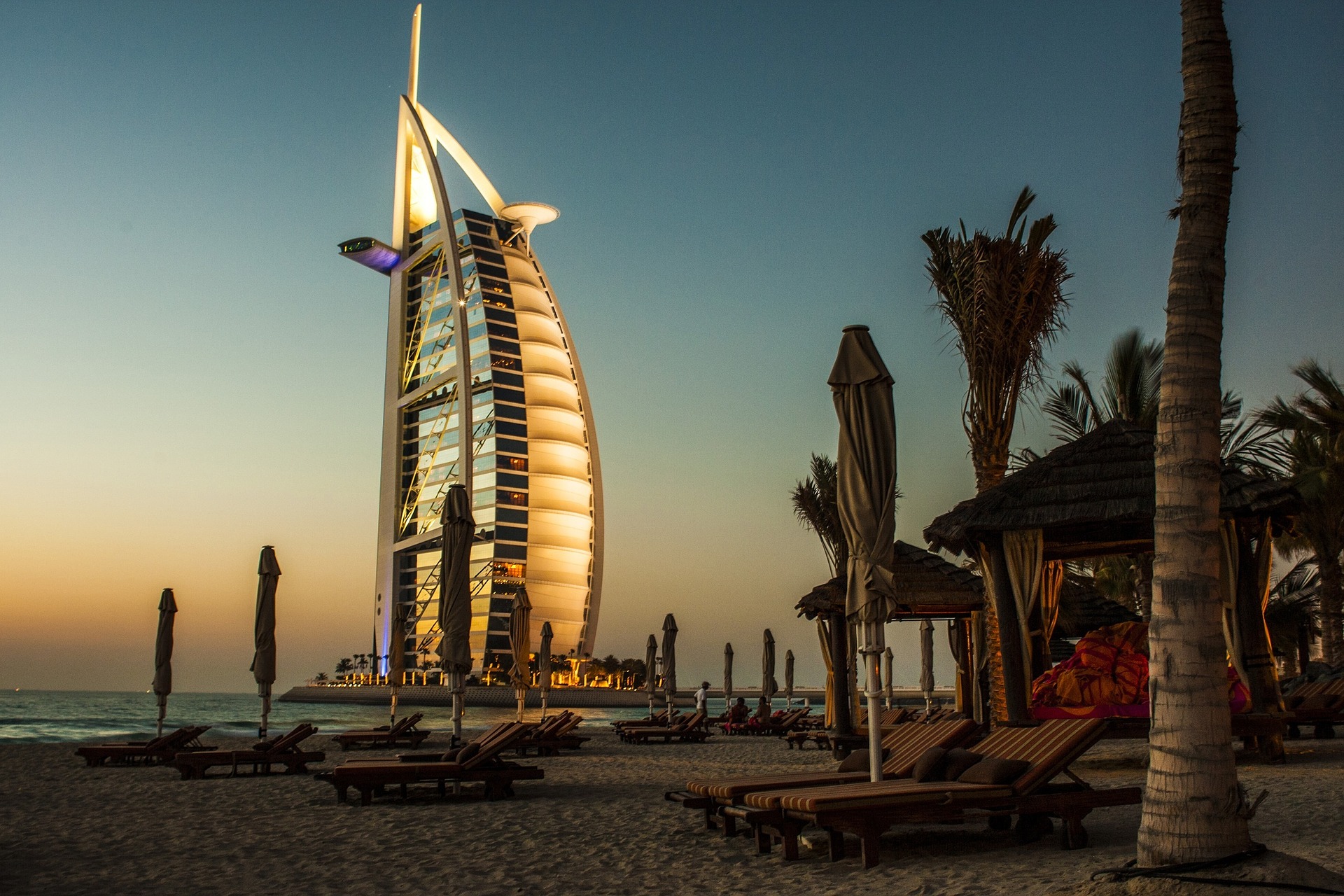 Dubai is a popular place for both holiday-goers and expats. With lots of amazing sights to see, plenty of sunshine, sandy beaches, and a vibrant nightlife to match, it's no wonder it attracts so many tourists from all around the world. Plus, it's a hugely developed business hub, which is why lots of expats relocate there for work. 
Nestpick, the search aggregator for mid-to-long term apartment rentals, helps expats relocate to different cities around the world, including Dubai. With their extensive knowledge of expats experiences moving to Dubai, we have put together a list of where all the best pubs, bars, and nightclubs are. Here's a round-up of 5 of the best places for expats in Dubai.
Barasti
If you're in a city like Dubai, why wouldn't you want to party on the beach? There are lots of beach bars around the city that draw in big crowds, and Barasti is one of the most popular. Barasti is located on Le Meridien Mina Seyahi Beach Resort & Marina and stays open all year round. Unlike other bars and clubs in Dubai, its beach location means it has a more relaxed dress code, so you wouldn't look out of place in flip flops and surf shorts.
360°
If you want that nice sea view while you party the night away but without getting sand between your toes, then 360° is a great choice. It's located on the pier at Jumeirah Beach Hotel, so you're surrounded by water. There are indoor and outdoor areas, both providing great spots to enjoy the sunset. 360° has an impressive range of cocktails and offers table service.
Treehouse
If you prefer to take in views of the city rather than the sea while you drink, then Treehouse is one of the best. It's extremely close to the Burj Khalifa, the tallest structure in the world, so you can enjoy incredible sights of this and other buildings lit up at night while you enjoy a drink and some shisha with friends. 
The Irish Village
If you're craving more of a down to earth pub vibe, then The Irish Village is the one for you. This authentic Irish pub has great food and drink on offer, which you can enjoy in their Beer Garden to soak up the sun, or inside to take advantage of their air conditioning. This pub boasts reasonable prices and is extremely popular among expats. 
Trilogy
When the night starts to liven up, there are lots of popular nightclubs to choose from. Trilogy is the club where you can really go to enjoy some quality music on a night out with a variety of DJs performing. It's a trendy spot and you'll need to dress to a certain standard to be let in. There are also VIP areas if you fancy an extra touch of exclusivity.
So, if the sun, sea, and sand isn't enough to keep you happy in this desert-based, cosmopolitan city, then go there for the nightlife, with these 5 spots at the top of your list of places to visit.