Forex Trading: Ultimate Beginner's Guide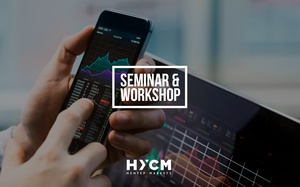 Date:

فبراير 18, 2019 - فبراير 19, 2019
Venue:

Dukes Hotel, Dubai

Dubai, AE

Calling everyone interested in Forex Trading! On the 18th and 19th of February, in Dukes Dubai hotel, we will cover Forex from A to Z together with a currency analyst and professional trader, Giles Coghlan.

1️⃣ Feb 18, Seminar and Q&A. Get to know Forex trading and leave no questions behind.
2️⃣ Feb 19, Workshop. Practice your skills under the guidance of a pro and get certified.

Limited seats. Book your spot here: https://bit.ly/2IdV7D5

See you there!