Crypster Dubai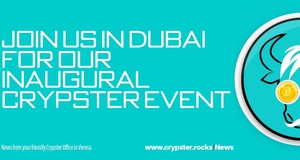 Date:

Sept. 05, 2019
Venue:

Conrad Hotel, Sheikh Zayed Rd, Dubai

,

Email: debbie@crypster.rocks

CRYPSTER IN DUBAI 2019
Our global, interconnected society is rapidly changing: innovative digital ecosystems, fueled by disruptive technologies and smart ways of communication & value exchange, are heralding a new era transformation.

Crypster is there to help you do two things:
1. To secure your space in this brave new world and all transformations it might bring.
2. To claim your front row, first class seat and watch these transformations peacefully as a part of an enthusiastic, ethically impeccable, knowledge sharing community.