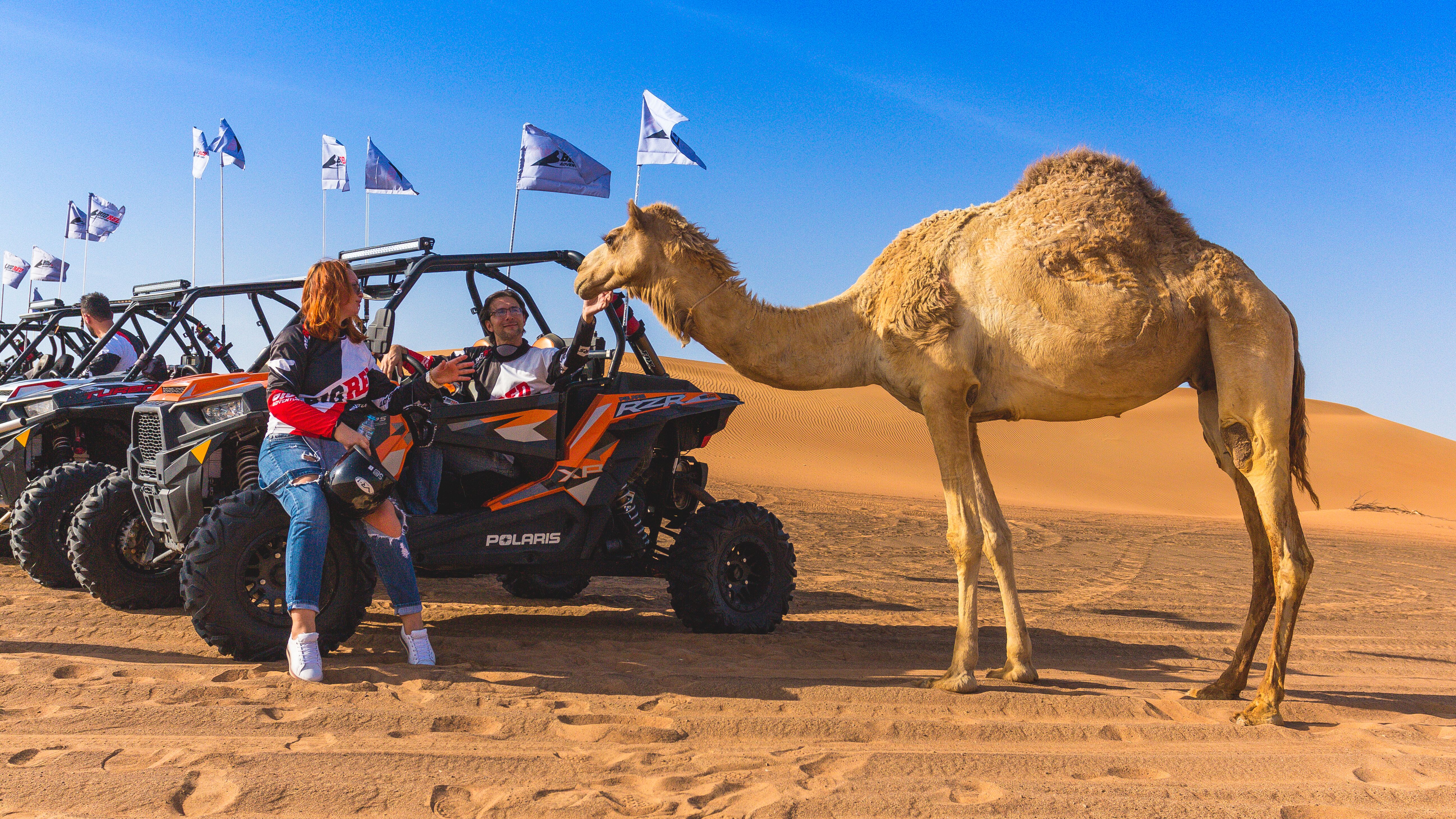 A trip to Dubai is incomplete without a dune buggy tour of the desert, and there is no better way to enjoy the desert than an open dune buggy tour. Big Red DXB offers special guided dune buggy Dubai tours that give people an opportunity to observe the scenic desert landscape in an exciting manner. At Big Red Tours, we believe that our customers should have an extremely comfortable experience while on tour with us which is why our desert buggy tours include refreshments to keep you hydrated, and our pick up facility ensures that you do not have to travel to far and wide to reach our starting point.
Best buggy tours in Dubai
Big Red is the providers of the best buggy tours Dubai, we only use the leading Polaris dune buggies which are specially equipped to drive through the desert sand. We offer buggy tours at different times of the day, from early morning tours to twilight tours, so that our customers can take in the majestic desert view at the time that suits them the best. The buggy adventure that you have with Big Red Tours is bound to be one of the most thrilling experiences of your life as you will get to have fun in one of the most beautiful deserts in the world in a safe environment. So for the people looking for the most amazing buggy tours Dubai, Big Red DXB is there to fulfill all their demands.
Quad biking in Dubai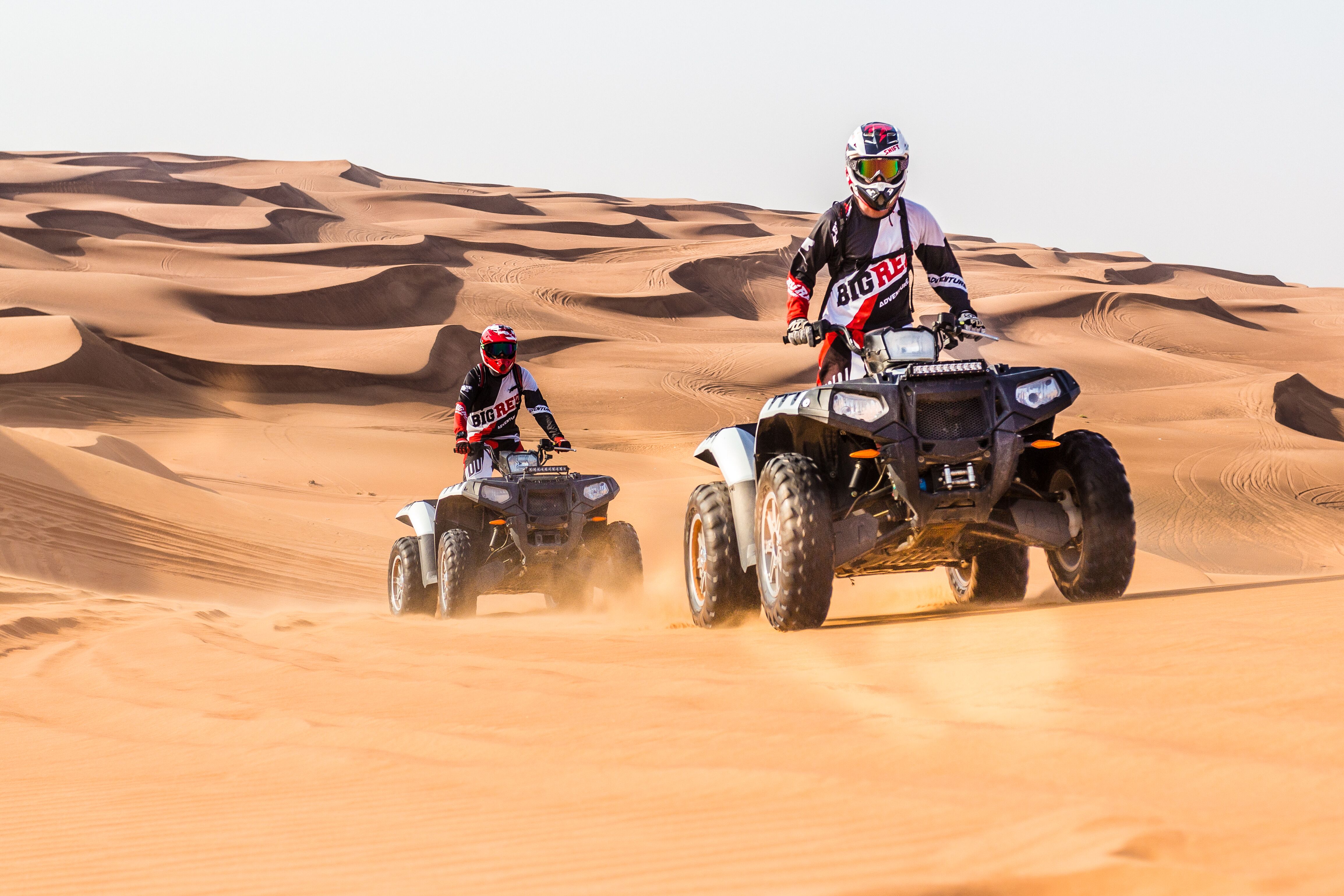 In addition to this, if you are looking for the best quad biking Dubai, Big Red tour also offers quad biking tours led by our expert drivers, so that tourists do not need any prior training or experience to enjoy this one-of-a-kind ride. Our quad bikes are of the highest quality and have all the equipment necessary to make your ride across the desert as smooth as possible.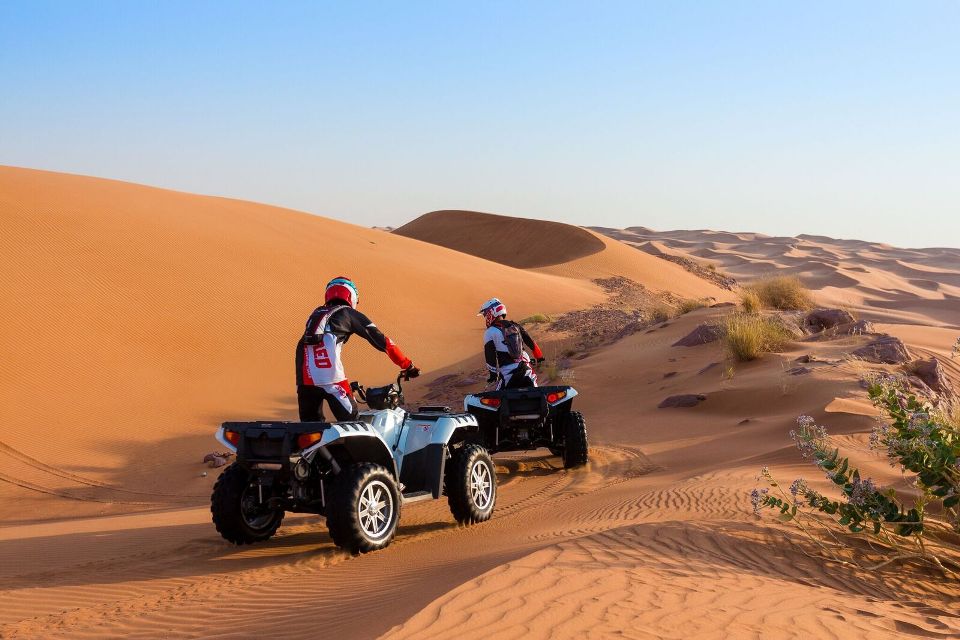 We also provide all the safety gear that is required for the tour in order to ensure the safety of our tourists. Our quad biking tours also make for great photographs as they are set against the backdrop of the extremely stunning Dubai desert. In short, if you are coming to Dubai with your friends and family, the best way to make some beautiful memories is by joining Big Red DXB on its quad biking and dune buggy tours.